FEMA has released updated flood data for the Deerfield River Watershed in Bennington County.
The data was posted as Preliminary on 7/17/2023.  A Community Coordination Meeting will be held this fall.  
The data was prepared using 2D Base Level Engineering and redelineation of existing detailed studies using topography from lidar.

The Preliminary Data will affect FIRM panels in Glastonbury, Readsboro, Searsburg, Stamford, Sunderland, and Woodford.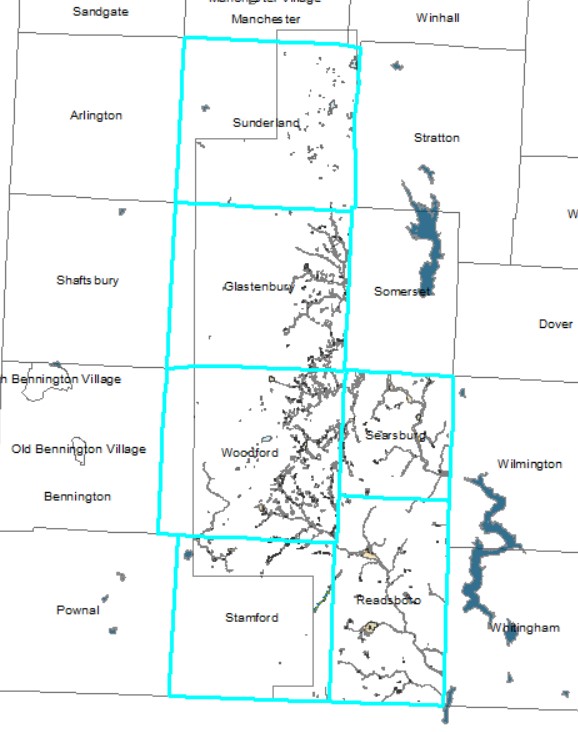 The Preliminary FIRM panels can be viewed as Adobe .pdfs, or GIS files from the Preliminary FEMA Map Products page.
Community officials will be invited to a CCO meeting to discuss the mapping methods and Preliminary map data.  Corrections are welcome. 

After the CCO meeting a formal three month Appeal Period will be announced to invite communities to submit any final corrections based on higher quality data from topography or engineering. 
After all the panels in Bennington County have been updated, a Letter of Final Determination will set a date for the next County-Wide Bennington County Flood Insurance Rate Map to become effective. 
The current / effective DFIRM maps are available on the FEMA Map Service Center.  msc.fema.gov/portal/home  and on the ANR Flood Ready Atlas bit.ly/floodatlas
Updates on the progress of FEMA map work in Vermont are posted at bit.ly/fema-map-update
If you have questions please contact ned.swanberg at vermont.gov