"Plans are useless, but planning is indispensable" - Dwight Eisenhower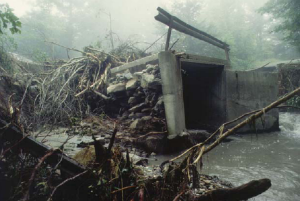 Every community has a different situation and different people involved in planning.  And yet, by paying attention to the right things, and weighing our opportunities and priorities, we can help our communities become more flood resilient, sustainable, and prosperous.
Local Hazard Mitigation Plans are only in their second round. The flood resilience element of municipal plans was established in May 2013 and is now required for plans adopted after July 1, 2014. Sharing our discoveries in the planning process allows us to learn from each other, avoid common mistakes, and identify potential opportunities we may not have considered. We have a lot to learn together.
Links to sections below:
ACCD Database of Municipal Plans and Bylaws 
Recent LHMP (approved after 7/2021) are now linked from the "LHMP Approved" field in the ERAF Summary Report.
 
Most of the data on these sheets can be found on the Map Tools and Community Reports pages. 
Handout - Berlin Flood Hazard Datasheet
Handout - Richmond Flood Hazard Datasheet
If you have draft or final products that you can share with other planners - please send them along!